Allergy Testing Center in Sugar Land.
Need allergy testing today. You can make appointment with us calling at (281) 313 0662 or visiting our  clinic at 16645 W Airport Blvd, Sugar Land, TX 77498 for avoid Walk in Clinic facility. 
Why Allergy Testing?
Allergies are among the most prevalent yet overlooked health conditions today. The symptoms can range from mild irritations to debilitating effects, impacting your quality of life. At Lifetime Primary Care, we understand the challenges faced by individuals living with allergies. This drives our mission to offer precise and advanced allergy testing services, ensuring every patient can live their life without the constraints of unchecked allergic reactions.
Our Approach for Allergey Testing in Sugar Land
At Lifetime Primary Care, our approach to allergy testing is thorough and patient-centric:
Personalized Consultation: Each patient's experience with allergies is unique. We start with a detailed consultation to understand your history, symptoms, and concerns.

Advanced Testing Methods: Utilizing state-of-the-art technology and the latest methodologies, our skilled medical professionals ensure that the root cause of your allergic reactions is identified.

Comprehensive Solutions: Post testing, our team offers a complete treatment plan. Whether it's avoiding certain allergens, medication recommendations, or lifestyle changes, we guide you every step of the way.

Continuous Care: Allergy management is an ongoing process. We believe in forging lasting relationships with our patients, ensuring regular check-ups and adjustments to treatment plans as required.
Different Types of Allergy Testing?
Table detailing different types of allergy testing:
| Type of Allergy | Common Allergens | Testing Methods |
| --- | --- | --- |
| Inhalant Allergies | Pollen, dust mites, mold, pet dander | – Skin Prick Test- Blood Test |
| Food Allergies | Nuts, shellfish, dairy, eggs, wheat | – Skin Prick Test- Blood Test- Oral Food Challenge |
| Drug Allergies | Penicillin, sulfa drugs, antiseizure drugs | – Skin Test (Prick/Intradermal)- Drug Challenge |
| Contact Dermatitis | Nickel, cosmetics, latex, certain plants | – Patch Test |
| Insect Allergies | Bee stings, mosquito bites | – Skin Prick Test- Intradermal Test |
Serving A Broad Community
Lifetime Primary Care is not just another medical facility; we are a community of dedicated professionals passionate about your well-being. Our new allergy testing service is a testament to our pledge of offering comprehensive healthcare solutions. So, if you're in Aliana, Sugar Creek, Sugar Land, Richmond, or anywhere in Greater Houston, and you suspect you may be battling allergies, don't hesitate. Reach out to us and embark on a journey to a healthier, allergy-free life.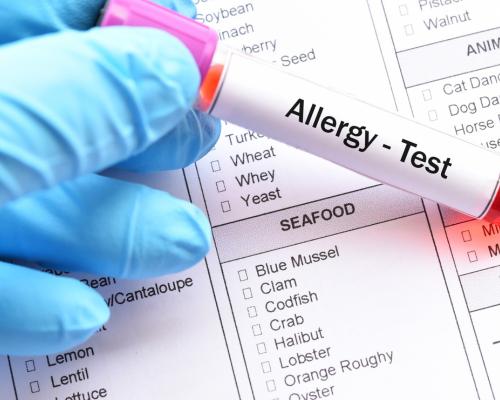 What Our Patients Saying About Our Stafford Family Clinic and Physician
⇒ Certified by American board of Family Medicine
"Great experience as a first timer. I barely waited to be helped when I checked in. The staff and Dr. Misbah were all very friendly and helpful. I especially loved how Dr. Misbah really took her time to explain my condition with me as well as my treatment options. I had a great visit and the doctor's demeanor has really put me at ease so I highly recommend this clinic."
S Aziz, Reviewed in Google. 
"Very professional, ver caring, can be reached all times. Very easy to take an appointment. All staff are extremely helpful. This facility is exceptional. I recommend it for everyone who is really looking for excellent medical care."
"When I met Dr. Klair I needed a doctor,s appointment right away. My Primary care physician couldn't give me an appointment for a week. Dr. Kalair is wonderful. She takes the time to listen , and is evident how much she cares, treating you with so much empathy and kidness. The staff is great as well. There are always prepared to help you in anyway possible. I will come back and have her as my primary physician."
"I'm so happy I found this clinic. I was able to schedule a same-day appointment but they also take walk-ins which is great. As soon as I walked in the door, I was greeted by the kind lady at the front desk (I believe her name is Vanessa) & she made me feel very welcomed. It didn't take long for me to see Dr. Kalair – she was so sweet and kind and made me feel very comfortable throughout my appointment. She listened to my concerns and I didn't feel rushed like I've experienced at other clinics. She has excellent bedside manner and was very professional. I had a wonderful experience here and will be recommending Lifetime Primary Care to family & friends. Thank you, Dr. Kalair & staff!"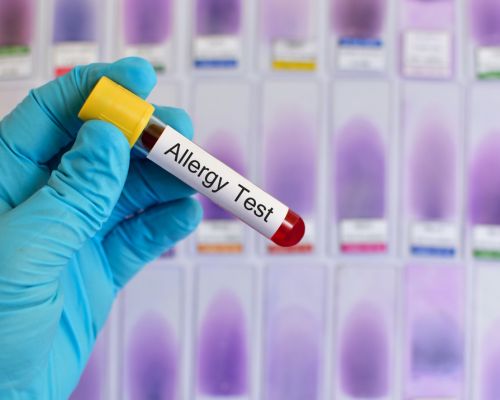 "What an amazing family physician!
I have nothing but praise for Dr. Kalair. Not only is she is attentive but she's also caring. She listens to you concerns, is extremely knowledgeable, and most importantly puts you at ease. You're definitely in good hands with her. Her office staff is also amazing!"
Michelle Choi, Reviewed in Google. 
"I'm so glad I found Dr. Misbah Kalair, she's caring and cheerful. Her staff is friendly and sweet. This definitely was the best doctor visit."
Dieu Nguyen, Reviewed in Google. 
Allergy Testing Center Near Me……
High Blood Pressure & Colestorel
School & Sports Physicals

Your health is the most important asset that you have, our aim is to continuously help you improve it. Our PCP Near Sugar Land looking forward to guide you and your family.Primary care providers here take a proactive approach. Whether it's regular health check-ups, immunizations, or health education, they aim to prevent diseases before they start. For families, this means a one-stop solution for most of their healthcare needs, reducing the hassle of visiting multiple specialists.