A qualified partner on your health journey in Sugar Land!
An annual physical exam in Sugar Land Lifetime Primary Care is a comprehensive medical check-up conducted once a year to assess overall health and well-being. It typically involves a review of medical history, vital signs measurement, physical examination, laboratory tests, and discussions about preventive measures and lifestyle modifications to promote wellness and early detection of potential health issues.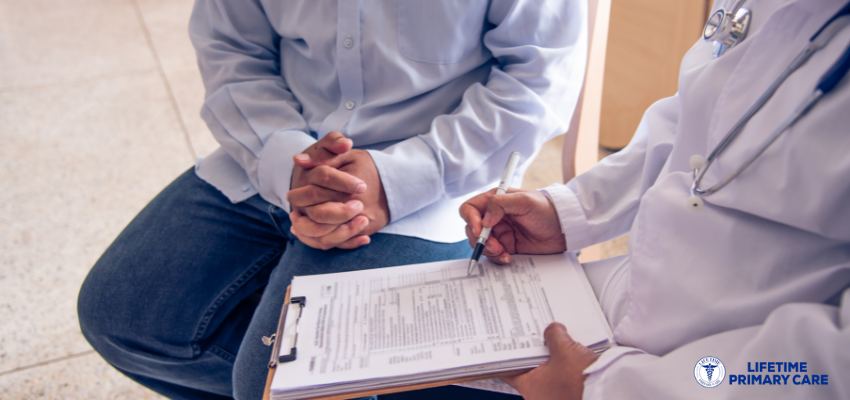 Personalized Annual Wellness Exams in Sugar Land
Regardless of age, visiting a primary care doctor at least once a year can have a significant impact on your overall health and greatly improve your chances of diagnosing serious conditions early. Our physician will discuss health screenings that are appropriate for you based on your age, health conditions, and other risks such as family history of heart problems.
Wellness Exams and Physicals
Wellness checks and physicals keep you and your doctor abreast with your medical history and renew your relationship. They can reveal early risk factors for disease or developing health conditions but mostly just provide reassurance that you are healthy. Wellness exams were initially performed on an annual basis, but the current recommendation for healthy individuals is once every 5 years until the age of 40 and once in three years after that. This may vary depending on your health condition.

At a wellness exam, our doctor will listen to your concerns and provide appropriate counseling based on a thorough history and physical examination. While reviewing your history, we will discuss your concerns, symptoms, lifestyle, habits such as smoking or drinking or any changes in your personal or family history. An examination of your vital signs including your blood pressure, heart rate, respiration and temperature is then performed. Doctor will study your general appearance, skin texture and mental alertness. Your heart, lungs and abdomen are examined with a stethoscope and other tests. Physican also examines your head and neck and vision and performs a general musculoskeletal and neurological examination.
Men may undergo a genital examination as well as a hernia check and prostate exam. Women undergo breast and pelvic examinations.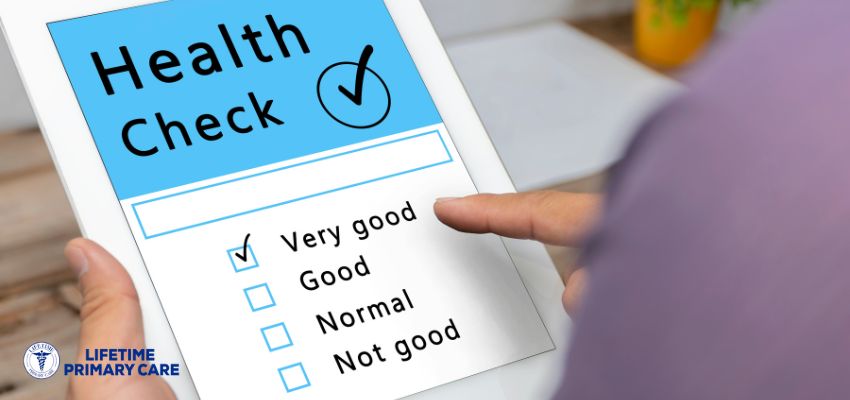 Certain laboratory tests such as a blood count or urinalysis may be ordered on a routine basis. Further testing may be necessary depending on your medical history, examination, age and risk factors for disease. Screening for colorectal cancer is recommended after the age of 50 and women undergo periodic mammograms after the age of 40.
Your doctor will also review your vaccination schedule and discuss prevention of illness through exercise, diet, avoiding smoking and other healthy lifestyle changes.
Physical Exams
There are a number of standard tests that are typically part of our annual Personalized Annual Wellness Exam:
A review of your current medical concerns;
An update of any family or social history that may impact your health;
A comprehensive physical exam, including blood pressure assessment;
Laboratory testing, including cholesterol panel and blood sugar; and
A review of any additional recommended tests such as mammogram and colonoscopy.
Women should also have the following screenings:
Pelvic exams;
Breast exams;
Pap smears, for early detection of cervical cancer; and
HPV (genital human papillomavirus) screenings.
After the age of 40, men should consider annual prostate and colorectal exams for early detection of cancer.
Vaccines
At your Personalized Annual Wellness Exam, we will review your vaccination status. These are some important vaccines for adults that you may need:
Td or TDap (tetanus, diphtheria, pertussis);
Influenza;
Shingles;
Pneumovax and Prevnar 13;
Hepatitis A & B;
Meningococcal;
Chicken Pox;
MMR (Measles, Mumps, Rubella); and
Travel vaccines – typhoid, yellow fever.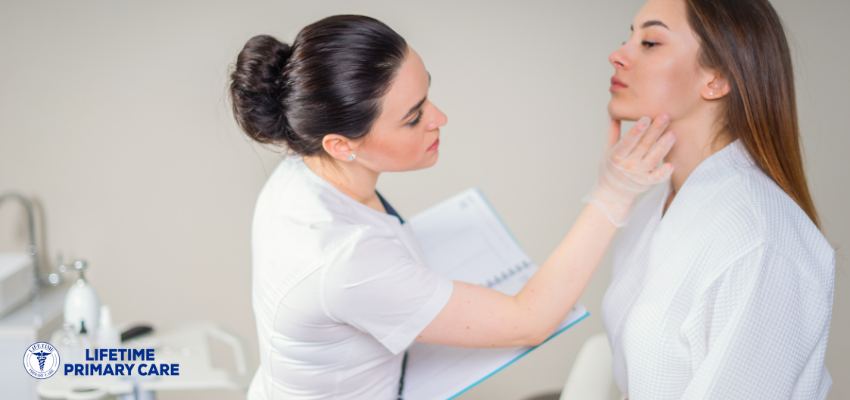 Physical Exam and Market Place Insurance
All insurance plans in the Marketplace, as mandated by the Affordable Care Act (ACA), must include preventive care at no extra cost. This includes an annual physical examination, also known as an "annual check-up" or "preventive visit," which should be covered in full. You wouldn't need to pay a copay or meet a deductible for this service.
Remember though, this rule applies only when you see a doctor or other provider within your plan's network. The specific services included in the "annual physical" can vary, so it's always a good idea to double-check with your insurance provider about what exactly is covered.
What is a Medicare annual wellness visit and what does it include?
The Medicare annual wellness visit, covered by Medicare, allows your health-care provider to conduct a health risk assessment and propose screenings and prevention strategies. As well, your provider will make sure all your immunizations, cancer screenings and other screenings are discussed and scheduled. Your Medicare wellness visit does not include a detailed physical exam or management of chronic or new medical problems. Your physician may be able to perform a complete physical and address new or existing medical issues during your Medicare annual wellness visit, but you could incur additional charges.
In your annual Medicare wellness visit at our Sugar Land facility, we will evaluate your vital stats, review your medical history and current medications, conduct a health risk assessment, and provide nutritional counseling. We will also devise an exercise plan suitable for you, discuss smoking cessation with counseling if needed, touch on fall prevention and advance care planning, and talk about appropriate preventive screenings considering your age, risk factors, and family history.
Staying Healthy
The goal of preventative medicine is to stop certain medical conditions from occurring, and to identify serious issues early on so that treating them can be more effective. The Personalized Annual Wellness Exam is a large part of this. Your doctor may discuss diet and exercise recommendations as part of your wellness plan. Visiting your doctor at least once a year is essential to staying healthy.
Appointment for Physical Exam
Before your appointment, make sure to review the summary of benefits from your insurance plan to comprehend what services will or won't be covered by your insurance company. You can discuss with our front desk at (281) 313 0662. We would like to request that during your appointment, inform your doctor or other healthcare provider that the purpose of your visit is for a wellness exam. If there are specific issues or concerns that may need treatment, bring them up at the beginning of your visit.
At Lifetime Primary Care, we are regularly carrying out physical exam for patients from Greater Houston, Richmond, Sugar Land areas , mostly from our family-friendly neighborhoods of Sugar Land including Aliana, Old Richmond, Telfair, West Airport Blvd, New Territory, Sugar Creek,Greatwood, New Territory, Riverstone etc. When arranging your wellness visit, explicitly mention that you're booking an annual wellness or preventive care exam. This clarity will assist the medical practice in preparing for your visit and billing your insurance company accurately.
You are able to schedule your annual wellness or follow-up office visit with a provider in Lifetime Primary Care conveninetly located at 16645 W Airport Blvd,
Sugar Land, TX- 77498.
Meet Us
Call Us: (281 ) 313 0662
Email: info@lifetimeprimarycare.com
A qualified partner on your health journey! We help people and companies make more informed decisions about their future through testing.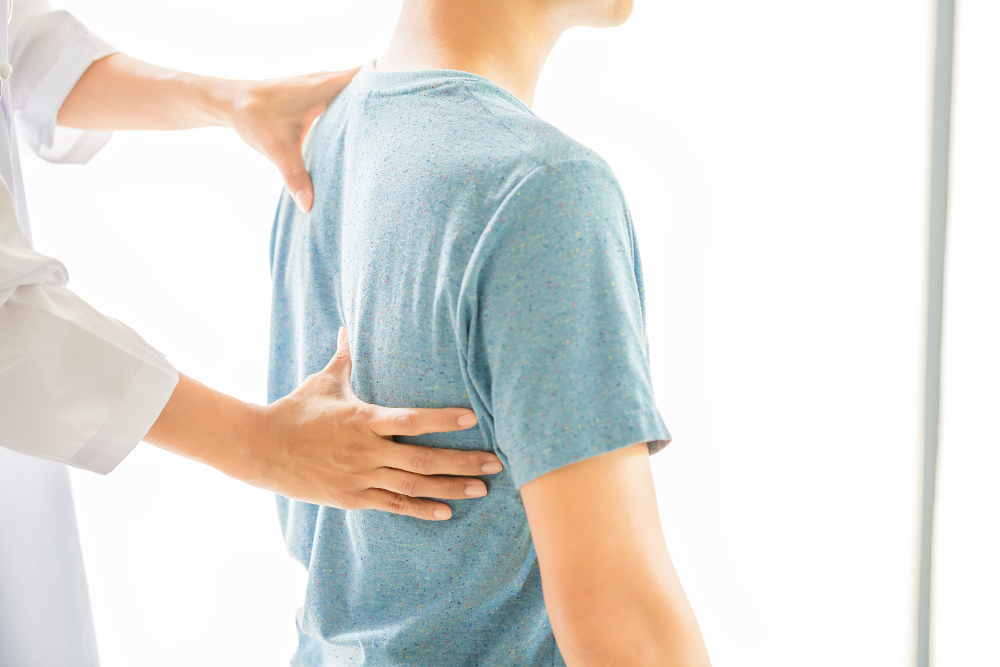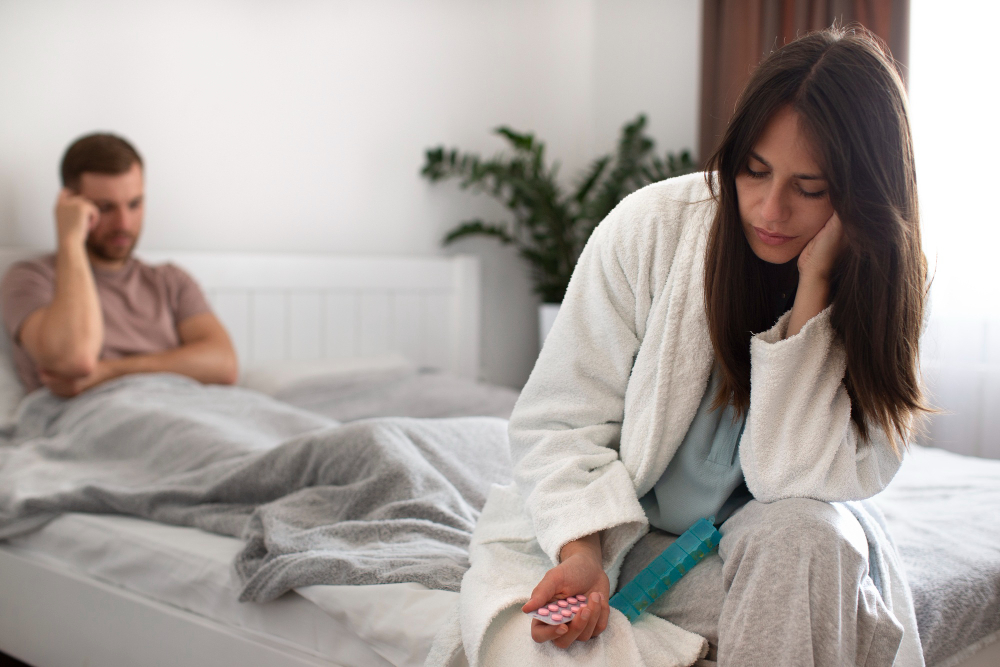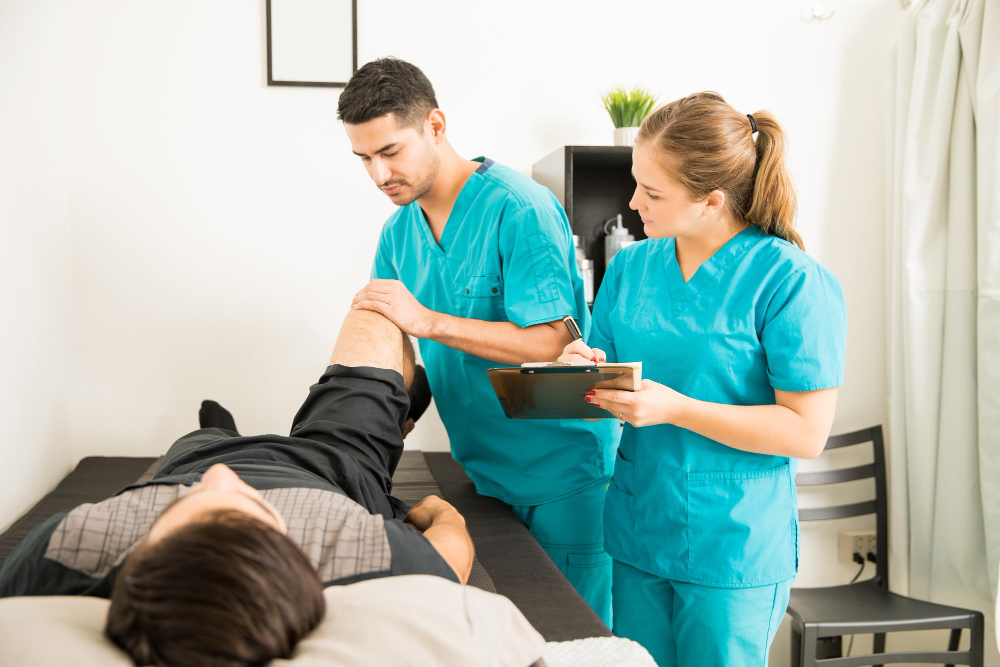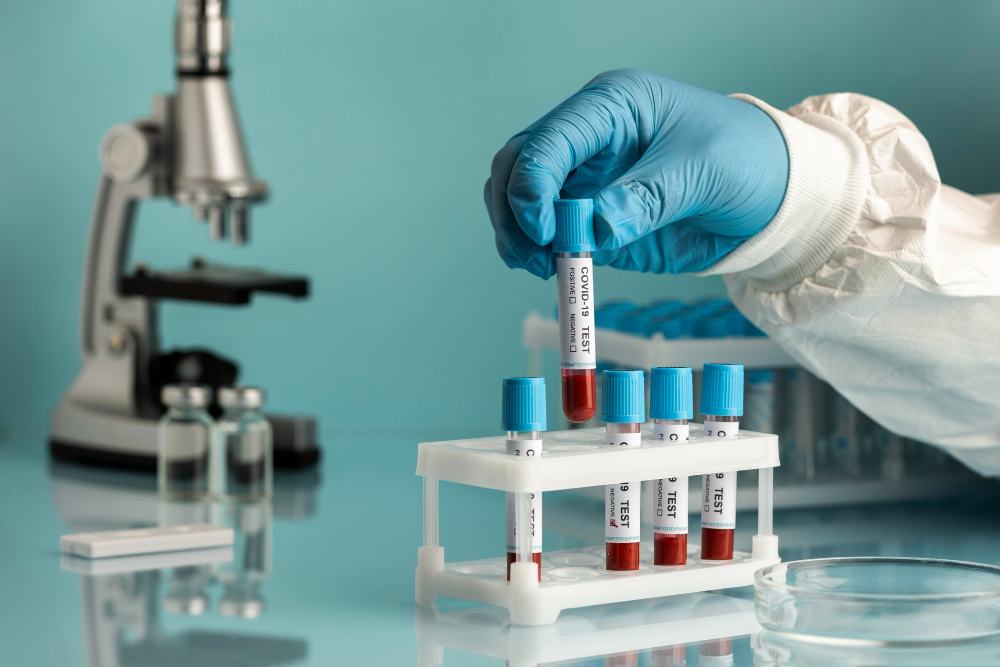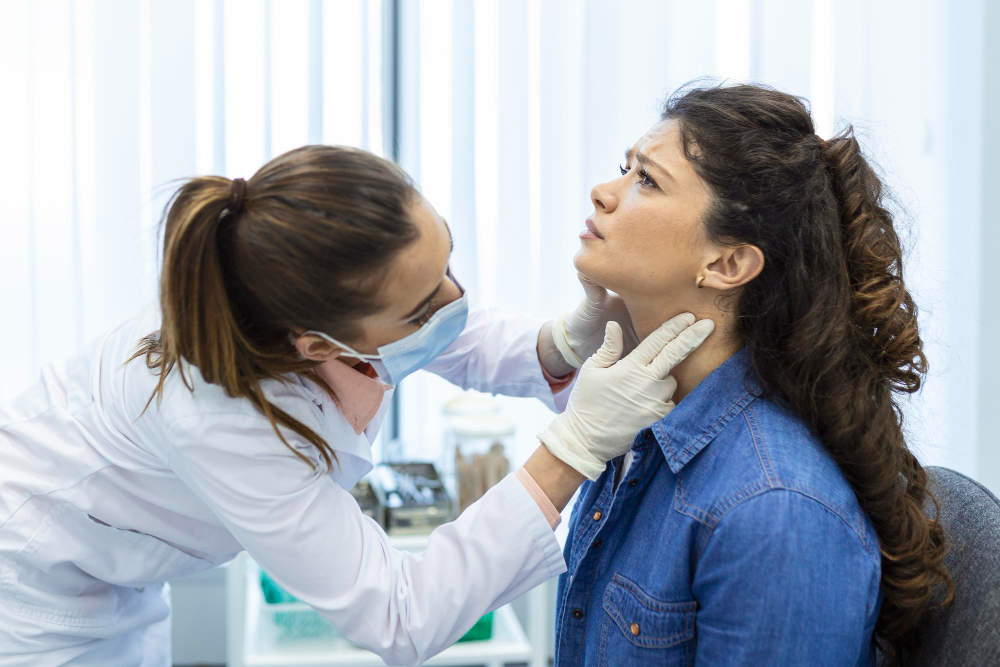 School & Sports Physicals
Locate Your Primary Care Physician Sugar Land
16645 W Airport Blvd,
Sugar Land, TX- 77498
Meet Us
Call Us: (281 ) 313 0662
Email: info@lifetimeprimarycare.com
Reach Us
Mon – Fri : 8.30 AM – 5 PM
Saturday, Sunday Closed
Need An Appointment for
RT-PCR COVID

Testing or Vaccine?
COVID-19 testing and Vaccine are available. We accept most insurance plans. Please note for patients without insurance (self-pay) the RT-PCR COVID-19 test is $75 and the Rapid Antigen Test is $40. Our mission is to make COVID-19 testing available and accessible for everyone in Sugar Land, Texas. Sugar Land primary care clinic LIFETIME Primary Care accepting new patinets. Best place in Sugar Land for preventive care, diagnose and treat common illnesses and injuries, and manage chronic medical conditions.